Biography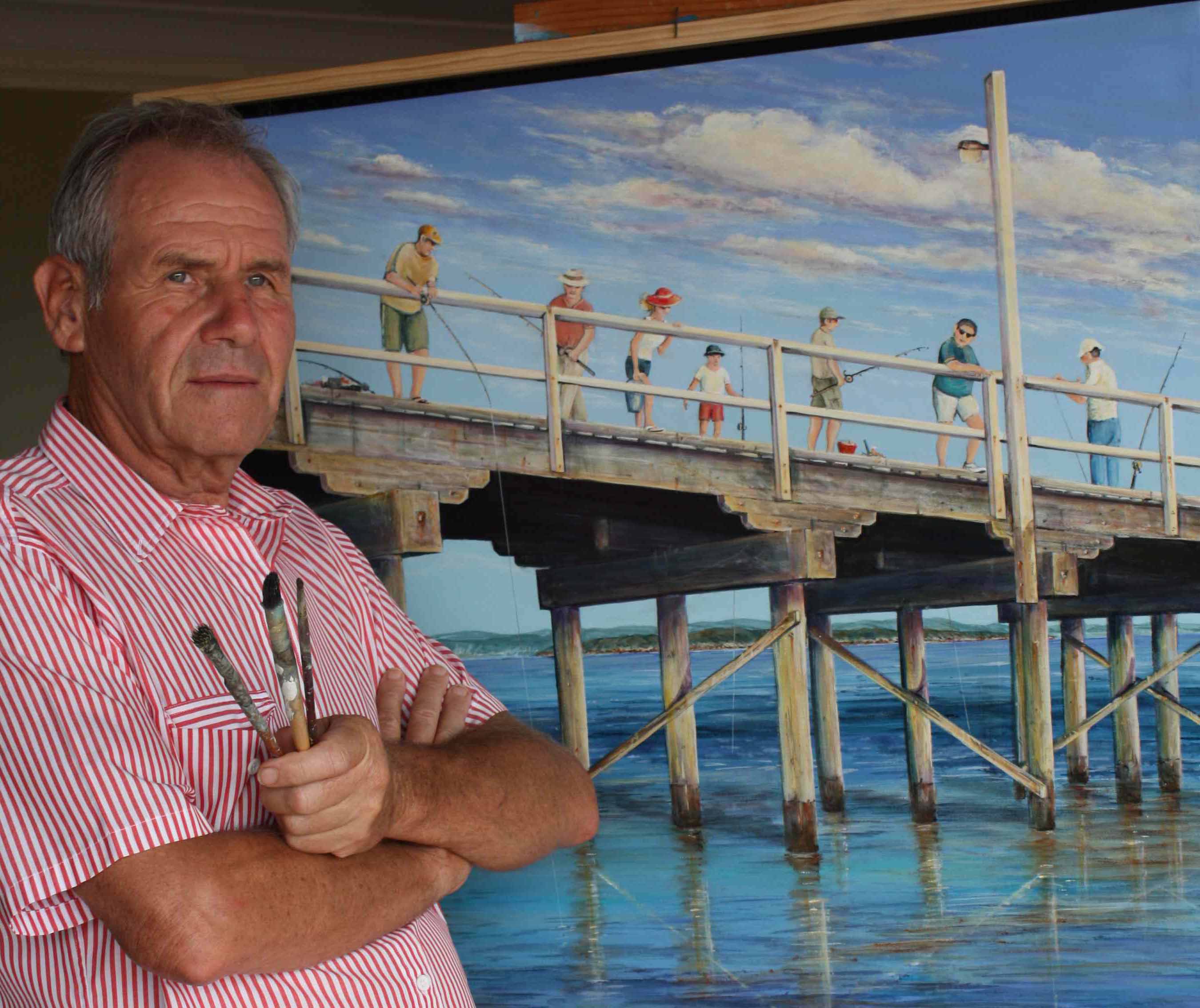 Rolf was born in Leipzig – Germany and from an early age he was interested in painting and sketching things around him.After his basic education ,he started an apprenticeship as a painter and decorator in his fathers firm.At the age of 16 a local artist inspired him to participate in a drawing class at the academy of fine Art.The political situation in his homeland East Germany became unbearable and he fled to the neighbouring West Germany.He worked in his trade in Frankfurt and later in Zurich-Switzerland as a painter and decorator.
In 1965 he migrated to Australia. The experience from his trade allowed him to establish his own business.Through study at the Technical College of Sydney he became a builder and for the next 30 years his main focus was on building houses. As part of one of his building projects for the German Austrian Club in 1993 he was inspired by the project and offered to take out his paint Brushes and painted 8 murals about cities and towns in Germany and Austria at the auditorium and bar area,which are still admired by the public to-day.

In 1999 he retired from his building business and moved to the beautiful township of Hervey Bay.The beautiful beaches and the tranquil surroundings of Hervey Bay and Fraser Island inspired him again to take out his sketch book and paintbrushes to fulfil his passion .Over the last few years he become a active member of the local art society and has furthered his studies in theory and techniques at the local TAFE college.
His love of the fascinating landscape along the Hervey Bay coastline has culminated in many wonderful art works which have been exhibited throughout the Regional Galleries and surrounding areas,where he won many prizes and awards. Rolf is a realist,he likes to capture nature in a flush,pure and real.His works reflect colour and deeps of the landscape.
Rolf has also sought inspiration from other australian artists especially Tom Roberts,Arthur Streeton, David Davies and some german artists the like of Max Liebermann,Karl Buchholz and Werner Tuebke. In his relative short artist career he sold many paintings,some travelled overseas to Europe,America ,Asia and you find them in private collections.